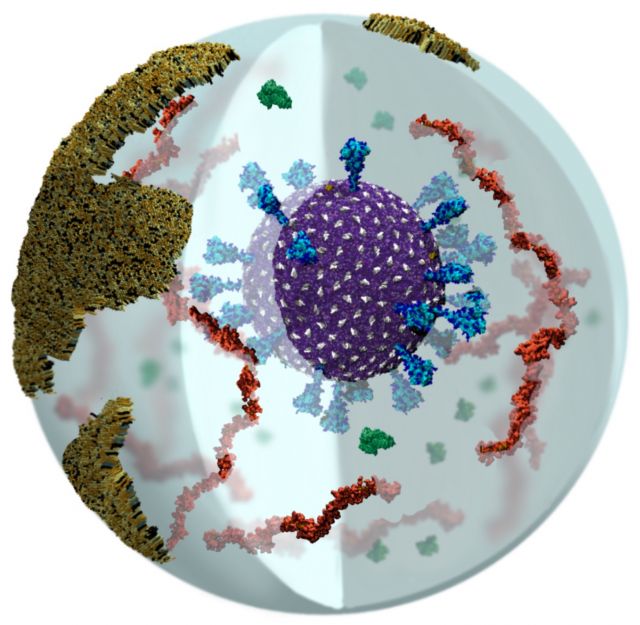 Normally I send out this newsletter on the first Friday of each month. Before writing this edition, I went back to look at my November newsletter to refresh my memory, only to discover that I never got around to sending one out. My apologies!
In hindsight, I'm not that surprised that I blanked. On the first Friday of November, I was in Charleston to speak at their book festival. To get there, I took my first plane in almost two years. And when I spoke in front of a wonderful crowd at the splendid Sottile Theater, it was my first live audience in almost two years as well. Those experiences, plus a lot of shrimp and grits, made it a heavenly journey.
I then came home to a November that zipped by in a blur: booster shot, Thanksgiving, and news. So. Much. News. It's now been over a year since I reported on the first results of Phase 3 clinical trials showing that a Covid-19 vaccine would actually work. I had a foolish sense that after this milestone, the work of science writers would start winding down. The political, cultural, and business reporters could handle the pandemic story from there. But I'm still writing as fast as I can about the science of Covid-19, even as 2021 comes to a close.
On the vaccine front, I followed CureVac to the bitter end–at least for now. Meanwhile, Novavax finally scored its first authorization, in Indonesia, with more countries likely to come. Boosters won authorization, including Johnson & Johnson, but mix and match studies suggested that people who got J&J might do well to switch. But an even bigger trial, comparing seven vaccines including J&J, suggests that most combinations will work just fine–except maybe if Omicron flips over the table. Ah, Omicron. And beyond Covid-19, I looked at how companies like Moderna now using mRNA vaccines to tackle influenza.
Meanwhile, there are more developments in the mystery of Covid-19's origin. New bat viruses offer new evolutionary clues, and a close look at the early days in Wuhan points towards a market as the source.
And then there's the coronavirus itself. Scientists still don't have answers to a lot of basic questions, like what happens to coronaviruses inside the tiny drops of water that carry them from one person to another. A 1.3-billion atom simulation may shed some light.
Finally, in the good news department, the New York Times Book Review named Life's Edge a notable book of the year! Also, the Royal Institution has posted the video of a talk I gave based on part of the book, "Are Viruses Alive?" Watch it here.
That's all for now. Stay safe!
You can information and ordering links for all my books here. You can also follow me on Twitter, Goodreads, LinkedIn, and Facebook. If someone shared this email with you, you can subscribe to it here.
Originally published December 3, 2021. Copyright 2021 Carl Zimmer.